Security cameras aren't a new idea. For years, they've been watching you and recording your every move at shops, movie theaters, and public parks. But home security cameras have come a long way in the past few years, including those designed to be installed outdoors. After extensive testing, we'd recommend the Nest Cam Outdoor (available at Amazon for $167.79) as the best outdoor security camera.
Like many other electronic devices, today's outdoor security cameras are smarter than their ancestors. Tied to the cloud, they can send alerts to your phone the moment someone approaches your door, or tip you off when they spot suspicious activity in your yard. Many also function as two-way communicators, letting you talk to visitors, tell solicitors to buzz off, or scare away other, even more unwanted "guests."
The only downside to their cloud ties is that most models require you to pay a monthly fee to store recordings for later viewing. But since they can send alerts and live feeds to smartphones in an instant, these cameras can often negate the need for recordings.
Regardless, not all security cameras are smart enough to keep you and your family safe from harm. To make sure you're covered like you should be, we installed eight of the most popular cloud-connected models to see what they could see.
Here are the best smart outdoor security cameras we tested, in order:
Nest Cam Outdoor
Arlo Pro
Toucan Surveillance Kit
Ring Spotlight Cam Battery
Blink XT Cam
Ring Stick-Up Cam
Zmodo Wireless Camera
Canary Flex
Updated July 10, 2018
Advertisement - Continue Reading Below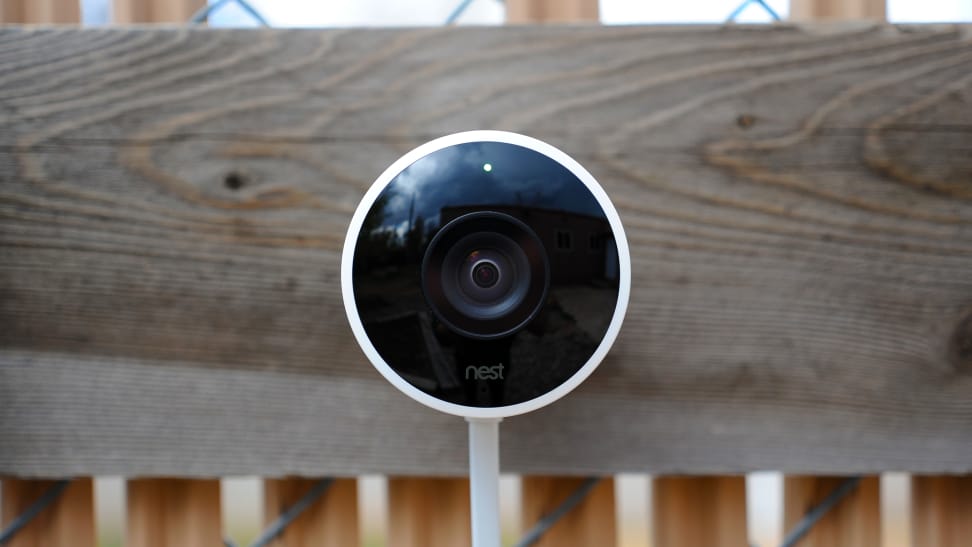 Advertisement - Continue Reading Below