Do you want to see who's at your door without getting up, keep an eye out for criminals and hooligans, or simply make sure the delivery guy actually leaves your package while you're at work?
With a video camera that lets you see who's at your door, two-way audio, and alerts that stream right to your smartphone, even when you're not home, a smart doorbell might be the perfect device to add to your home.
To find out which will really ring your bell, I tested seven of the most popular models.
Truth be told, none of them were perfect—but the Ring Video Doorbell 2 (available at Amazon for $199.00) came closest to satisfying all our high standards. With the most reliable connection and the fastest response time, the Ring 2 is the best bet for any house, especially because it's one of the only models that can run on batteries or be hard-wired.
Updated January 11, 2018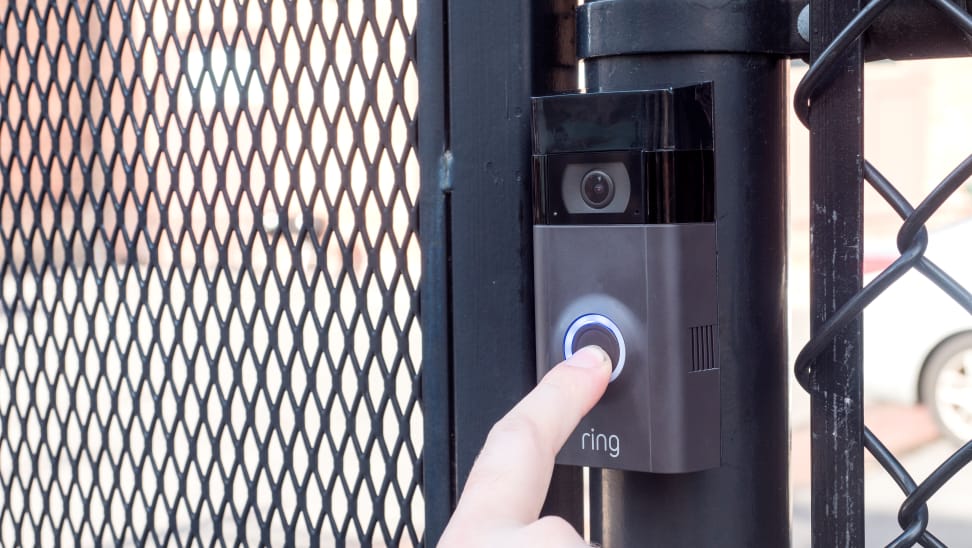 Ring Video Doorbell 2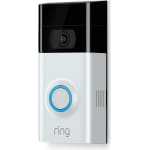 Ring Video Doorbell 2
Best Overall
The Ring Video Doorbell 2 came out on top, beating out even the popular Skybell. The defining reason for its victory? Connectivity. The Ring Doorbell 2 was the most reliable of all the doorbells we tested by a large margin.
Its smartphone app connected to the doorbell's live feed faster and more consistently than the others, had fantastically clear night vision, and didn't seem to notice if you were home or away in terms of notifying you of motion or a doorbell press quickly.
The ability to define the motion detection areas and sensitivity was also useful. If you have, say, a flag on your porch, you can tell the Ring to ignore the area where it tends to flap around and prevent endless notifications. And the fact that it can be wired in but also has a battery means there's no reason to sweat a power outage.
If you want to save and play back video clips, you'll have to pay $3/month or shell out $30 for a year of storage. If you invest in multiple Ring devices, they offer a $10/month or $100/year package for as many devices as you want. Granted, this only becomes cost effective if you have more than three Ring devices (they don't just make doorbells).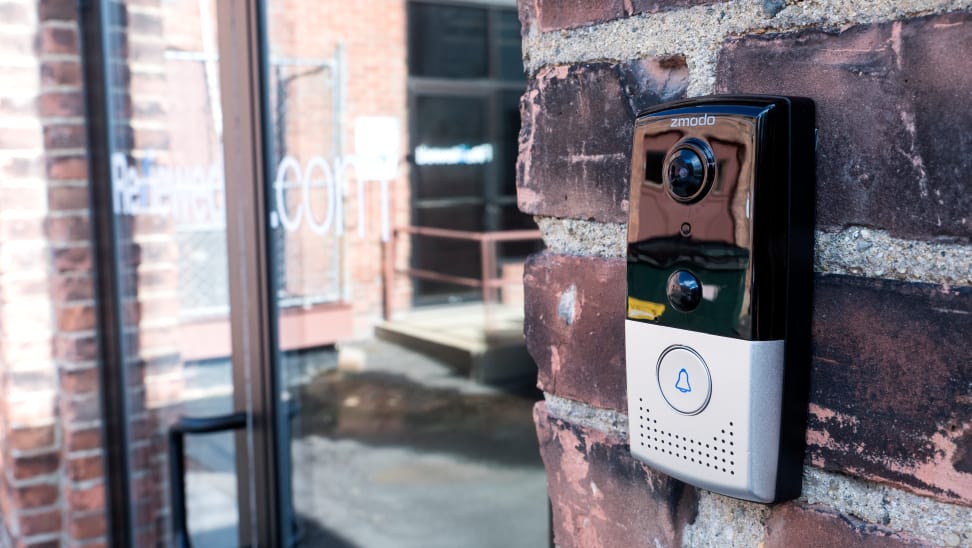 Zmodo Greet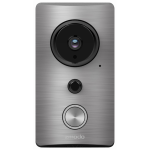 Zmodo Greet
Best Value
This was the most affordable doorbell that we tested, and I was really hoping it'd perform even marginally OK given the more affordable price point ($150). The Zmodo Greet wound up outpacing half of the other models for its reliable connectivity, clear picture, and intuitive app. You even get free storage of any motion detection or answered calls for up to 36 hours (with incremental cloud storage packages available too).
The one thing that really set this doorbell apart was how it displayed the live feed if there was a connectivity hiccup. The Greet would keep recording, and the frozen image would "catch up" to the current view once the connection was restored, showing you everything you missed in double time—kind of like fast-forwarding DVR through commercials.
Skybell HD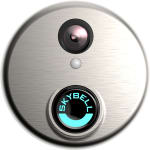 Skybell HD
The Skybell ($199) was a close second to the Ring 2. Its HD camera offered the best image quality, and it was the only doorbell we tested with full-color night vision. I also loved the sleek design.It was the most doorbell-like of the bunch and did not scream "I am a camera" if you didn't look too closely. This is great if you don't necessarily want your visitors to know they're on camera, or you (or your HOA) is particular about exterior design.
The Skybell's LED indicators are also customizable, giving you millions of color options, which is a fun little extra if you're into that sort of thing.
The main issue we had with the Skybell? It performed poorly when it came to connectivity. I tested this doorbell both in our lab and at my home, and experienced inconsistent connectivity in both locations. If your router is at all far from your door, you are likely to see similar results.
Ring Video Doorbell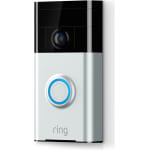 Ring Video Doorbell
This doorbell ($179) was, overall, totally fine. It had a solid picture, great night vision, good connectivity, and uses the same app as the Ring Doorbell 2. The newer version has slightly better picture, response times, and nightvision, but this makes a great buy too, especially because it goes on sale often.
Ring Video Doorbell Pro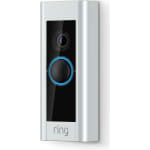 Ring Video Doorbell Pro
This doorbell is a bit sleeker than its siblings, but that's really the main feature that set it apart. Considering it's $50 more than the Ring 2 costs, there is not really a compelling enough reason to spend more for this model. Plus, this is the only model from Ring that is hardwire-only and doesn't offer a battery-powered alternative.
August Doorbell Cam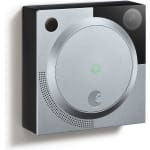 August Doorbell Cam
Overall, the August Doorbell Cam was unimpressive. The design was the least natural of the bunch, it suffered regular connectivity issues and slow response times, setup was the most involved of the bunch in both the app and with the hardware, and the app itself was fairly frustrating. If you let the doorbell go unanswered, it rings far longer than the others, forcing your guest to wait longer than necessary to find out you're simply not there. It also doesn't have a night vision setting, which is a major deficiency.*
*August just released a new version, the August Doorbell Cam Pro, and we'll be testing it soon to see if it outpaces the first-gen. model.
Olive & Dove RemoBell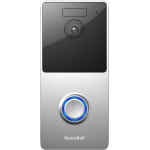 Olive & Dove RemoBell
Avoid
This was the largest smart doorbell in our test group, and it proved that size isn't everything. The app setup was clunky, and it didn't give me the option to live-stream the camera feed, which all the others did with no issue. It took noticeably longer to connect the app to the doorbell than the others, and the app's notifications lagged considerably. If you're waiting on a package delivery or a cable guy, this doorbell is just too risky.
How we tested
We put each doorbell through a series of in-depth, hands-on tests to fully understand each one's capabilities, features, and downsides.
We considered audio and video quality, of course, measuring how clear the picture was in multiple settings. We also tested the apps in terms of connectivity, time to start streaming, storage options, and ease of use. I even made sure they were weatherproof.
When it came to audio testing, every doorbell passed with flying colors, even the unimpressive models. The same, not surprisingly, went for the "rain" test, where we simulated inclement weather with a spray bottle. But our other tests revealed variances that helped us determine which doorbells were worth your time and which wouldn't deliver as good of a result.